Servicing & Repairs
Worldwide Cleaning Support offer a wide range of high quality cleaning equipment and also a reliable and cost effective repair and maintenance service to ensure your cleaning machinery is operating to maximum potential.
Work is carried out by our fully trained and experienced engineers using parts directly from our shelves with all major brands and models catered for.
Our services don't stop at just repair and maintenance we can fully upgrade your existing equipment to better suit your new applications thus saving you money on new equipment.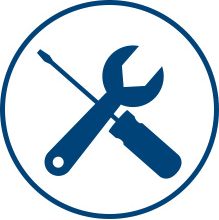 How it works

We provide a simple 4 part procedure: 1. Book 2. Quote 3. Repair/Service 4. Return

Being one of the largest wholesalers in UK , allows us an access to thousands of spare parts immediately.

25 years of experience and in -depth knowledge of the industry enables us to identify faults quickly, giving you a quick turnaround.

We can arrange collection and delivery of equipment via courier if needed.
REPAIRS AND SERVICING FOR ALL MAJOR BRANDS
What we offer




Complete workshop facilities

Thousands of spares in stock

Service contracts to meet individual needs

Bespoke builds and fitting of vans

Possible complete rebuilds

Full compliance service on all brands

Team of experienced engineers


We Repair


















NEED ADVICE?
Let us take the guesswork out of the decision. If you're unsure of what machine will best suit your requirements, or what it will take to repair your current machine, give our expert advisors a call.
Our experienced team of advisors can recommend the best solution for the environment that you will be operating in. From patio and drive ways to industrial environments and machinery, there are machines perfect for the job.